Queen Mary II Arrival Fremantle Port Authority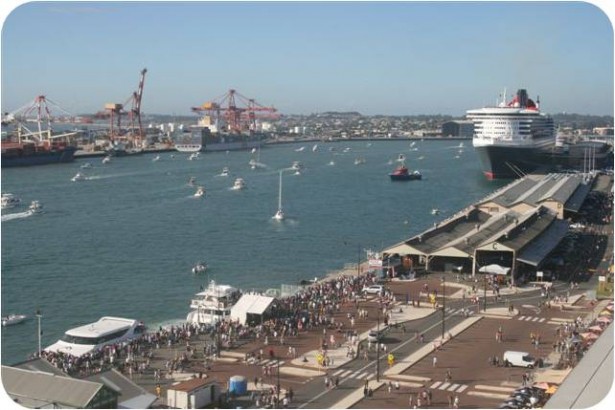 Client: Fremantle Ports
Event Style: Free to the public event
Patron No's 100,000 (over the course of the day)
Duration: 06.30am – 17.00pm
Our Role: Happenings Events Management was contracted with a three week lead time to coordinate the arrival of the Queen Mary II to Fremantle Harbour.
This was the first time the Queen Mary II had been into Western Australia and therefore large crowds were expected. Fremantle Ports wanted to ensure a coordinated and smooth approach for all traffic on the land and that there was a strategy in place on the harbour as well as around Fremantle ensuring there would be not be a gridlock situation.
Patrons were also to expect a 'festival" atmosphere on the harbour during the day.
Happenings organised entertainment for three stages, coordinated all emergency services including FESA, Water Police, Ambulance Services, SES, Security, Main Roads, Department of Transport – Marine Division, Public Transport Authority (trains).