2
Oct

2011
Kings Park Fairy Festival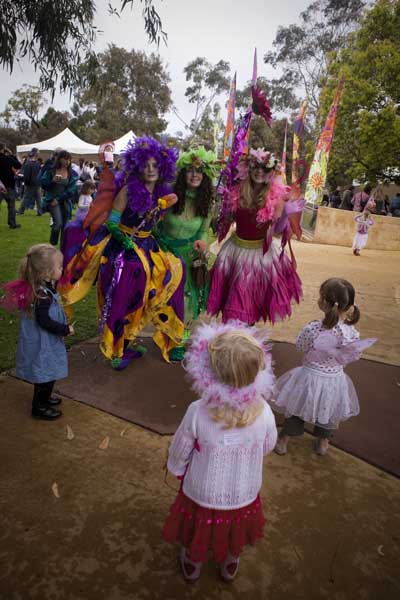 Wild Fairyland Festival Lotterywest Family Area
Calling all fairies, elves, wizards and pixies….
An enchanting world awaits you and Perth's biggest and most delightful fairy part of the year! Young children will love this jam-packed day of fun activities including magic shows, face painting, pony rides and maypole dancing

Experience the awesome show 'Trees a Crowd'
For 2011, year of the forest, Bizircus presents Trees a Crowd, a tale of three animals living together in their forest home. But all is not well. An ambitious developer has a greedy eye on their leafy paradise.
With acrobatics, hula-hooping, juggling and lasso tricks, will our forest friends outwit the developer, or will they be evicted forever from the bush?
Share with your friends